Children
Sharing of happiness
Sept. 22, 2018
With the aim to raise society's awareness on disadvantaged children (orphans and vulnerable children, those of drug users, sex workers and prisoners), SCDI's Children program and the Hanoi HIV/AIDS Prevention Association has supported Thân Thương sub-association (National Economics University) to successfully organized a Gala night "Sharing of happiness" on 20thSeptember 2014.

The Gala night has received Dr. Le Nhan Tuan – Director of Hanoi AIDS Center, Dr. Bui Duc Duong – Deputy Director of VAAC, and more than 100 disadvantaged children and their parents.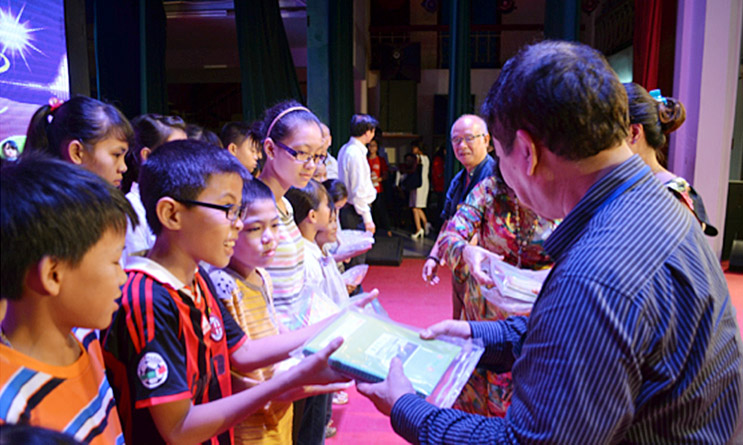 The organizer gave presents for disadvantaged children with good education achievements

The event attracted 200 volunteers who were students of the National Economics University. Most of the performances of the night were conducted by the students themselves. Despite limited resources, with the enthusiasm of youth and the hope to share moments of joy and happiness with disadvantaged children, the organizer could deliver a warm and meaningful gala. The following parade also gained attention and positive support from people where the parade took place.

The Gala is hoped to become an annual activity to gain the attention, awareness and meaningful support from stakeholders towards disadvantaged children. There is a need in our society for practical actions, appropriate policies and programs to support disadvantaged children to be able live and develop.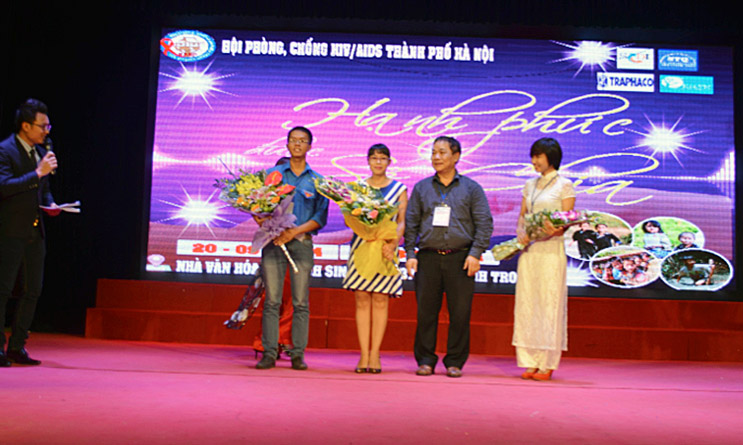 The organizer thanked SCDI representative

KC Lê Thị Thanh Hà