Children
"Speak up" Camp – Connecting hearts
Dec. 18, 2018
Responding to the 16-day Global Campaign to end violence against women and girls, in December 15th and 16th, 2018 in Hanoi, SCDI organized the "Speak Up" Camp with participation of members from community groups supported by SCDI within the framework of PITCH project.
Participants took a photo together
The camp is designed to create a healthy and positive space to help promote teamwork skills, self-confidence as well as resilience for adolescents (male and female) of vulnerable groups. On the first day, through training activities coordinated by Ms. Nguyen Thi An and Mr. Do Duong Hien - two experts in the field of child protection, the camp raised the awareness and voices of adolescents about gender equality, violence and abuse.
Participants joined a group activity
On the next day, under the guidance of Ms. Dang Thi Minh Thu, all participants had the opportunity to promote their creativity when joining Circle Painting - a teamwork activity with interesting art experiences to convey the message "Listen to women and girls".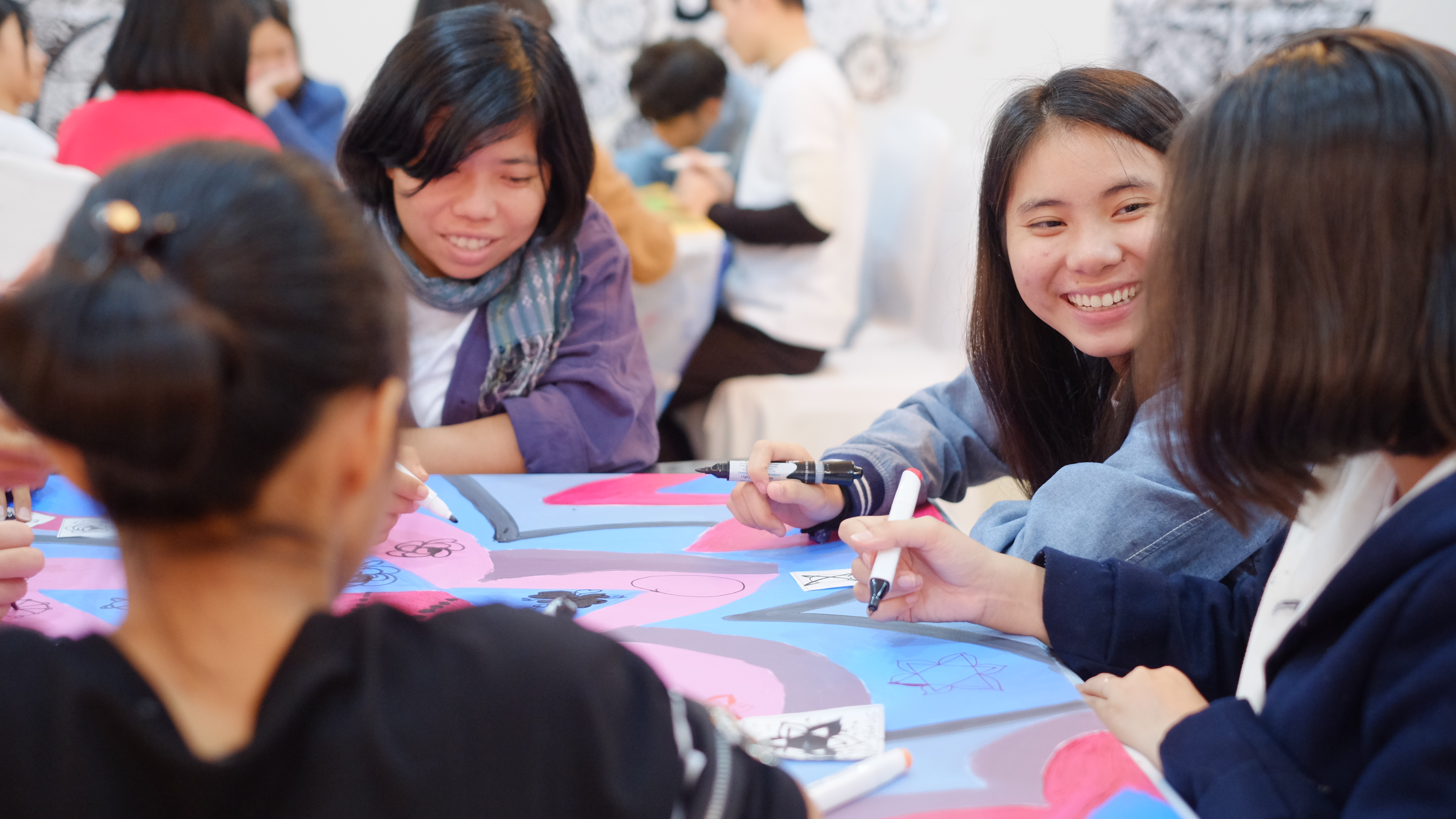 This activity encouraged participants to express their creativity and use brushstrokes to transfer ideas and perspectives of each person in life, from which people can tell their own story in a free, honest and diverse way. There are difficult stories to share by words, therefore, painting can be a way for us to communicate and understand each other more.
When asked about the most memorable thing in Circle Painting, many members shared that they felt more connected when they were painting and chatting together. The camp also witnessed a lot of surprises when everyone was watching their miraculous works together. From the primitive sketches, the details have been connected, which created extremely vivid pictures. It's interesting that each picture has a very meaningful message such as "inner peace", "happiness", or "love". Let's see the colorful images of the "Speak up" camp: