One Egg A Day
Enhancement of community participation in communication
Sept. 17, 2018
| | |
| --- | --- |
| Project name | Enhancement of Community Participation in HIV/AIDS Prevention through Communication and Information Dissemination (Stage 2) |
| Sponsor | President's Emergency Plan for AIDS Relief (PEPFAR) through Family Health International (FHI) |
| Time | 2010 - 2012 |

This project succeeds another project with the same name, sponsored by FORD in 2007, to establish information channels for people with HIV. The main project purpose is to strengthen the participation of people with HIV in prevention programs through publications.

Its specific purposes include:
Developing a network of HIV self-help groups
Supporting people with HIV and self-help groups to exchange their information with policy makers, HIV-prevention experts and HIV-prevention workers
Disseminating HIV knowledge and information to people with HIV and other affected people


Activities
Collecting information from and assessing the needs of communities
Producing and editing four issues of Living with HIV
12,000 copies of each issue were printed and distributed to over 1,200 locations, including all offices of voluntary counseling and testing centers, outpatient clinics, drug detoxification centers, 63 AIDS-prevention centers, preventative health centers, self-help groups, and related social organizations in 40 provinces
Maintaining the operation of the website www.nch.vn with an minimum of around 15,000 visitors per month
Maintaining a network of information collection and dissemination in 40 provinces
Organizing training in information collection for and increasing the participation of people with HIV in providing information for the project

The training course "Improve information gathering skills" enhanced the ability of people living with HIV to collect information and contribute to the project.

Achievements
The project produced three issues of Living with HIV with the topics "Sexual and Reproductive Health for people with HIV" and "People with HIV in HIV prevention campaigns". The issue content focused on developing a network of people with HIV, in response to the national program of HIV prevention for 20 years.
Living with HIV has become the regular expected publication for people with HIV nationwide. On average, each book reaches five people.
80% of writings and stories in two publications are the contribution of people with HIV.
A wide network of people with HIV was built in 40 provinces.
The website http://nch.vn is regularly updated to reach the standard of 130,000 accesses from June 1, 2010 to the end of February 2011. There are hundreds of articles from Living with HIV, which can be downloaded from this website.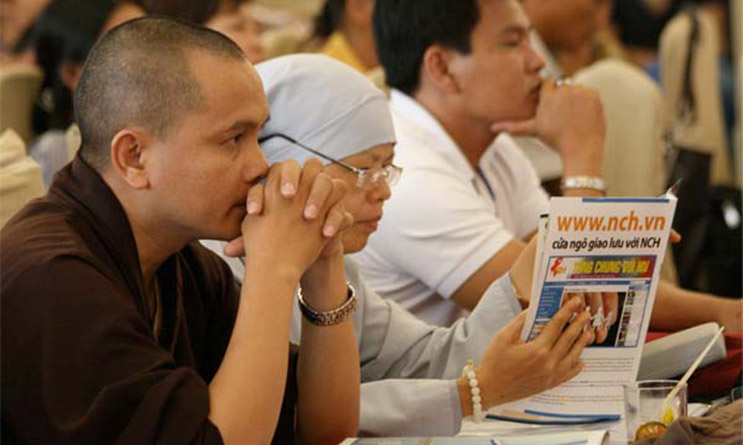 The magazine Living with HIV reaches not only people living with HIV but also people concerned about HIV/AIDS nationwide.


On 30th March in Hanoi, the workshop of Summarizing Activities and Sharing Experiences for the project "Enhancingthe participation in HIV/AIDS prevention through advocacy and information dissemination" was organized.