Operational area
Addiction recovery coaching with experts from CCAR-USA
Sept. 18, 2018
During the week of March 13-17, SCDI was honored to work with the Recovery Coach Academy from the Connecticut Community For Addiction recovery (CCAR) in the USA in organizing training course on addiction recovery, the event was located at the National Assembly guest house, Tran Hung Dao street, Hanoi.

The training was hosted by two CCAR experts: Philip Valentine and Cortney Lovell - both recovering from addiction and becoming trainers in addiction recovery, the event attracted more than 50 trainees, including program specialists at SCDI, guests from the Department of Social Vices Prevention and Control, VAAC, members of community groups, including 3 groups from the Vietnam Network of people who use drugs (VNPUD) and medical staff of community drug counseling, care and treatment Sites.
The course is designed to provide students with the knowledge and skills they need to guide and support others in their recovery process as well as their own. Dr. Nguyen Hoai Huong, deputy director of SCDI, delivered the opening speech.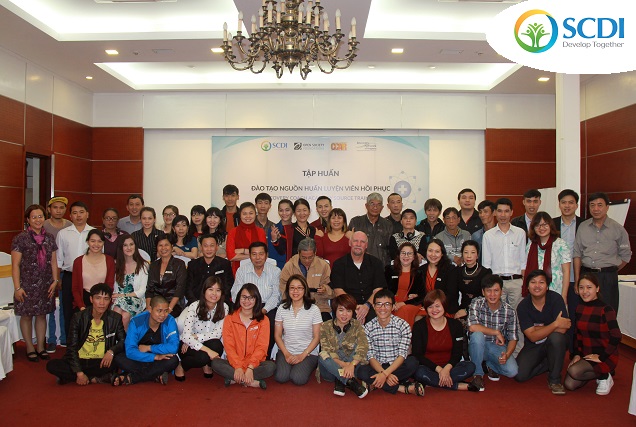 Photo of trainers and trainees

In the first session, the trainers with the participants contributed to develop the content of the lesson from the most basic concepts such as work rules; recovery definition: including guiding principles, core values ​​and recovery methods; The concept of discriminatory behavior and labeling that should be removed during training, to create a premise for subsequent sessions. Over the course of five days, students are expected to be open-minded to the opinions and beliefs of others without judging or attacking each other, despite differences in ideology and values.


Photo of trainees get acquainted and exchange ideas

"A person is recovering when he or she thinks they are recovering."
CCAR definition of recovery

"A process of change through which individuals improve their health and wellness, live self-directed lives, and strive to reach their full potential"

SAMHSA definition of recovery

During the 2nd and 3rd sessions, trainers and trainees came to work on the concept and role of coach recovery; The role of positive listening, sharing their own stories with rehabilitators as well as motivational interviewing methods. The rehabilitators need to understand the change that leads to a person's recovery is not a single event, but a multi-stage process: the capability to identify the recovery stage of the person will help the rehabilitator to determine his role and find an according intervention method.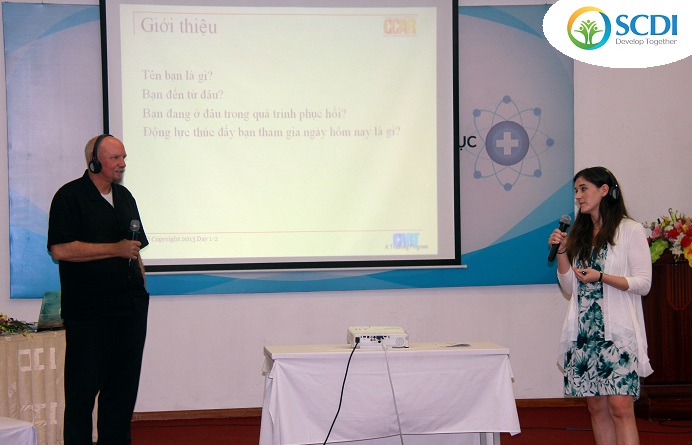 Photo of Mr. Philip Valentine and Ms. Cortney Lovell from CCAR - USA

In the last days of the training course, the class dug deeper into the topic of recovery stages. The recovery, as defined by the SAMHSA, is a "process of change through which individuals improve their health and wellness, live self-directed lives, and strive to reach their full potential". Meanwhile, the definition of CCAR is simpler: "A person is recovering when he/she thinks they are recovering."

The recovery process is continuous and non-stop throughout life. Therefore, for each stage, the person needs to identify his or her own tasks in order to maintain a healthy recovery. During this period, the coach needs to be aware of the steps that should be taken to refer to according services, contribute to the recovery resources (including cultural, economic, social and human resources) to help reduce addiction sustainably.

After 5 days of training, the trainees experience a true recovery process, whether as a professional coach, a support person (rehabilitator) or a recovering person. This is a rewarding experience that brings about real change in everyone, helping them to become "more understanding, open-minded than ever before", overcoming the barriers of stigmatization and labeleling, as expected by trainers from CCAR.



Vân Anh