Operational area
Inter-university Diploma Training on Addiction Treatment
Oct. 19, 2018
From May 4 to 8, 2016, SCDI in collaboration with the Hanoi Medical School organized an Inter-university Diploma training on addiction treatment. 30 participants came from different medical universities in Vietnam.

Recent scientific advances had clearly pointed out that drug addiction or dependence was not just a social issue but a medical condition. Realizing the importance of and currently limited capacity and involvement of medical forces in treating people with drug abuse or addiction problems, SCDI supported the implementation of an inter-university diploma training on addiction treatment for different medical schools in the country. Trainers of the training included Dr. Laurent Michel, Director of Pierre Nicole and Dr. Alain Morel from Pierre Nicole , France, Dr. Gavin Bart from SAMHSA, and Dr. Khuat Thi Hai Oanh, Executive Director of SCDI. 30 participants of the training came from the Hanoi Medical University, Hai Phong Medical University and Ho Chi Minh Medicine and Pharmacy University.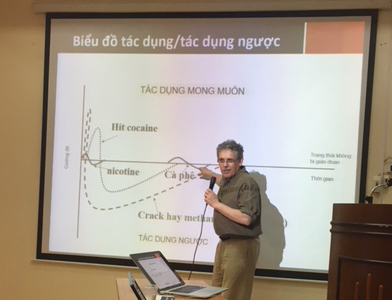 Dr. Alain Morel teaching during the training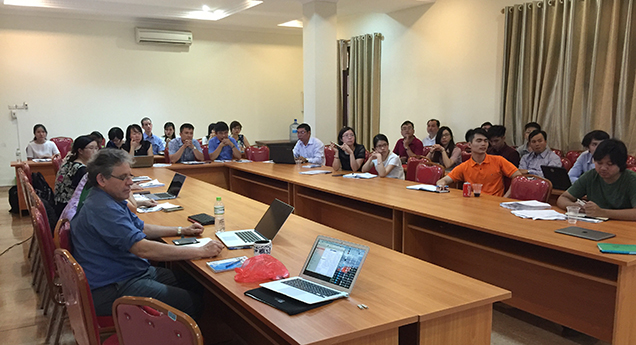 Trainers and trainees of the training

The training aimed at developing a solid foundation on knowledge of addiction and addiction treatment for medical practitioners and establishing a network of those working on addiction treatment in the country. This training was just the first in a series of trainings which require participants to, after learning theory, practice working with people with drug addiction. Graduates from the training would receive diploma certificate from Université Paris-Sud, France on Addiction Medicine.