Operational area
Support the develop of CBOs of primary sexual partners of PLHIV
Oct. 21, 2018
Project

Support the develop of CBOs of primary sexual partners of PLHIV

Sponsor

Asia Pacific Council of AIDS Service Organizations (APCASO)
and Australian Federation of AIDS Organizations (AFAO)

Time

2010 - 2011

Context
HIV transmission among primary sexually partners of PLHIV is showing sign of increasing yet very limited interventions are being implemented for this population. At the moment, the number of identified negative-partners is as thousands and they are suffering from many difficulties in life, the risk of HIV transmission and stigma and discrimination.

Understand the needs of this population, VCSPA has developed the project to support the development of community-based organizations of primary sexual partners of PLHIV to build their capacity in dealing with their issues and to create a forum for communication and education.

The project has had the active participation of the target group at 4 provinces (Hanoi, Hai Duong, Vinh Phuc and Ho Chi Minh city) aiming towards the establishment of a network of primary sexual partners of PLHIV in Vietnam.

Activities
Building capacity for core members of 5 CBO of primary sexual partners of PLHIV on SRH
Maintain and develop the sustainability for 5 CBOs in 4 provinces.
Connect the network of primary sexual partners to advocate to improve the quality of life and quality of SRH services.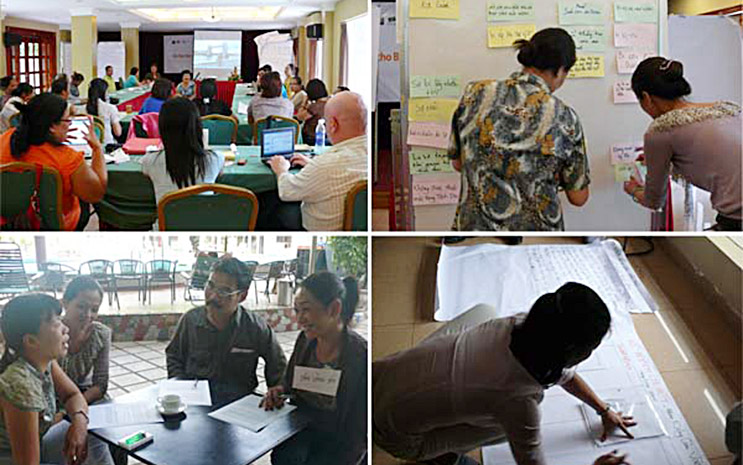 Images from Advocacy training for Primary sexual partners of PLHIV conducted by VCSPA and APCASO in Hanoi (10th – 13th August 2010)

On 26th Octorber 2011, in Hanoi, the project has organized a workshop "Forgotten Voices – issues around primary sexual partners of PLHIV and serodiscordant couples". This is seen as a first workshop to raise the issues of psychological support, health services, the right to have children of serodiscordant couples.