Operational area
Training on knowledge of Hepatitis C and community outreach counseling skills
Sept. 18, 2018
From April 3rd to 5th 2017, the training course "Knowledge of Hepatitis C and community outreach counseling skills", sponsored by Médecins du Monde – MDM, was organized by SCDI Hanoi office., 20 participants attending the training course were core members of the Vietnam Network of people who use drugs (VNPUD) in Hanoi.

This is an activity under the project "Enhancing Access to Diagnosis and Treatment of Hepatitis C for people who use drugs in Vietnam", implemented by SCDI and VNPUD and sponsored by MdM. In view of the high infection rate of Hepatitis C, SCDI and MdM wish that this would be a good opportunity for the core members of VNPUD to strengthen their knowledge of Hepatitis C as well as access/counseling skills so that VNPUD facilitators can access, counsel and refer patients to effective HCV diagnostic and treatment services.

The class was led by Dr. Cao Thi Thanh Thuy - Deputy Director of the Clinton Health Access Initiative - CHAI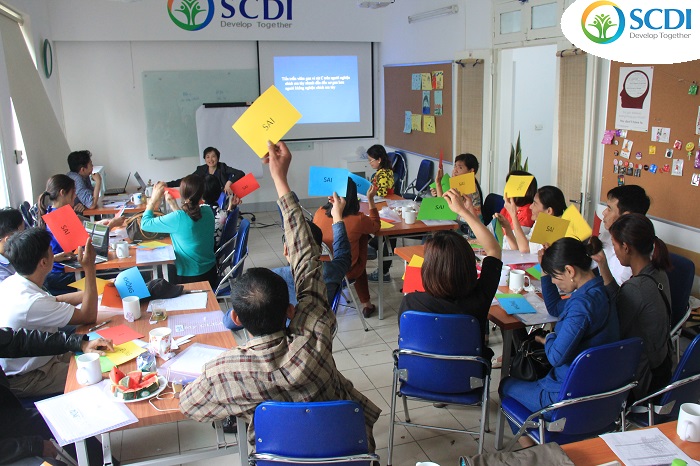 Photo: Doctor Cao Thi Thanh Thuy and students from VNPUD.

On April 5th, 2017, Mrs. Nguyen Thi Thuy, a member of the Ve nha (Coming home) Alliance, shared experiences from a field trip to Georgia on the harm reduction, prevention, and treatment of hepatitis C for people who use drugs.
Photo: Practitioners discussing and exchanging ideas in class.

The course was successful and all trainees were given a certificate of completion of achieving basic knowledge about Hepatitis C as well as approach, consultation and referral method to diagnostic and treatment services.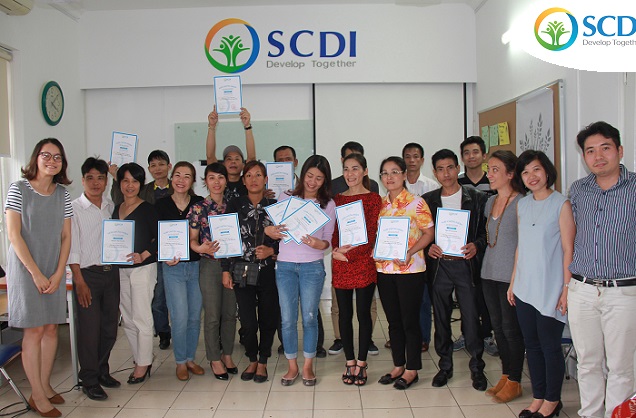 Photo: Trainees receiving the certificate of completion of the training

SCDI would like to thank the Médecins du Monde, Dor. Cao Thi Thanh Thuy and Mrs. Thu Thuy for accompanying and helping the VNPUD to have great learning experiences, which represents a great motivation that helps the network in the work of connecting the community and help fight hepatitis C.



Đặng Thư