Operational area
Transgender Star 2016
Sept. 10, 2018
On May 15, 2016, in Hanoi, Nguyen Su Yen Mi from Can Tho was crowned Miss Transgender Star. SCDI was honored to be the Diamond Sponsor, collaborating with the Vietnam Network of Transgender in organizing the contest.

The contest received 144 registrations in March 2016. After the 1st and 2nd round in Hanoi and Ho Chi Minh city, 15 contestants were shortlisted to participate in the final round. The contest aimed at promoting the Network of Transgender in Vietnam as well as raising society's awareness about the community of transgender people. It was a place for discussion on the issues faced by the LGBT community, thus brining out a picture of legal, educational, employment and health barriers of transgender in Vietnam.

Judges include Dr. Khuat Thi Hai Oanh - SCDI, Pham Tuan Sinh – VNMSM-TG's Head of Steering Committee,
Tran Nguyen Hoang Huy – Vietnam Network of Transgender, Pham Tuan – BB Model Agency,
Dao Anh – Viet Salon, Dang Thu Hang – 2nd place Viet's Beauty, and Miss Hanoi Ma Khanh Linh
After the evening gown and talent competitions, the best contestants were selected to join the Q&A portion.
Lo Lam La from Muong Lo, Yen Bai performing a dance about mothers' love.



Nguyen Su Yen Mi from Can Tho was honored as Miss Transgender Star. When asked "If you could change one thing for the community of transgender in Vietnam, what would it be?" she replied "I would advocate for more protective policies for transgender. Currently, there are laws to protect those who have already done sex reassignment surgery but there are many of us who have not, thus I like to change this"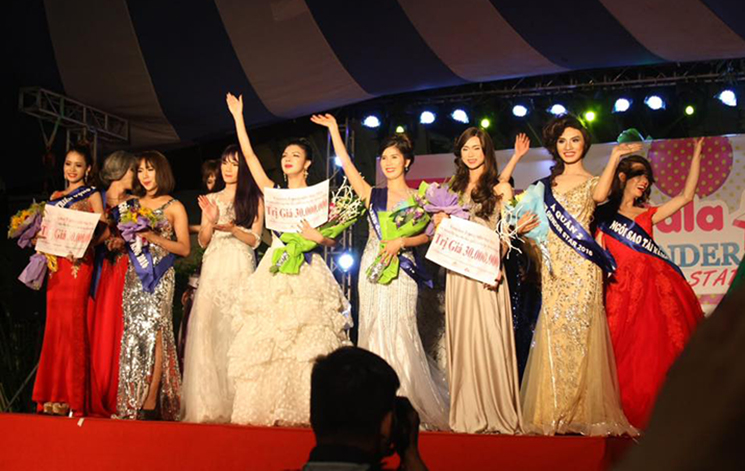 Transgender Star's contestants

Cuộc thi đã diễn ra thành công và thu hút được sự quan tâm của xã hội.

List of awardees:

Miss: Nguyen Su Yen Mi (Can Tho)
2nd prize : Le Anh Phong (Quang Ngai)
3rd prize : Le Duong (Thanh Hoa)
Runner-ups: Nguyen Quynh Anh (Bac Giang) and Pham Ha Anh (Bac Giang)

Congeniality Star: Pham Ha Anh (Bac Giang)
Potential Star: Nguyen QuynhAnh (Bac Giang)
Fashion Star: Duong Tu Anh (Hai Duong)
Talent Star: Lo La Lam (Yen Bai)