Drug addicts share their stories, telling how heroin have changed their lives and how they are back to drug-free life.
Nguyen Huy T., 47, (Nam Tu Liem, Ha Noi) got the first dose of heroin following young neighbors' "invitation" in 2005 after getting a divorce. The foot of Thang Long bridge near his home was a "hot spot" of drug users where drug trafficking and injection could be easily done. The two years T. stayed at detoxification center didn't change his "drug habit". Without hesitation, he would chip in money for a VND 50,000 drug bar to share with others every time he was lured into using drug.
When he became more infamous as a "drug addict", his hair salon went under.
No one dared to let a drug addict touch their head.
He started to use methadone in 2010, which, according to T., had turned his life over a new leaf. Methadone treatment was the last option he could think of to overcome drug addiction. His health gradually improved as time went by. Gathering all confidence, T. proposed to his girlfriend and remarried in the same year.
People in T.'s social circle no longer see him as a drug addict. His hair salon is getting more patrons through time. "They are reassured seeing me overcoming drug addiction, getting back to the normal and healthy lifestyle with a happy family", T. was quoted as saying. Every now and then as he goes past the graves of those he used to inject the opioid together, T. felt he was super lucky to be still alive.
Nguyen Van N., 43, (Long Bien, Ha Noi) was born and raised in Bao Loc village – a "drugs paradise" where 90 percent of youngsters are drug addicts.
At the age of 16, N. got to know what heroin was. He grew addicted to the opioid at 24.
Back then, N. said, the thought of how to make money to buy drugs often came to his mind the minutes he got a new batch of heroin. The boat driver job earned him a decent income, leaving him splurging money without thinking. "Maybe because I was different in life, that's why I found it simple. Every game will eventually lead to somewhere", he said. "I would go down the streets to rob if I ran short on cash. Only by then did I feel scared".
Before using heroin, N. was well aware of the addictive nature of drug. He did not blame it on life, on people, circumstances or fate, but blames himself for what he had lost. The happiest and luckiest things in life for N. at the moment is the fact that he has timely got off drug and having his family all supportive and staying by his side.
"It's just that I was led astray so easily,
thus it's hard to say that I am regretful now.
Meeting his wife is a life-changing event. In 2011, N. returned to drug use and was forced to mandatory rehabilitation. Only by then did his wife know of his drug addiction history, even though they had been married for over a year. N.'s family only felt a sense of relief when he was introduced to the Methadone treatment. "I was in a much better health condition after following the treatment. For over a year, I experienced drowsiness after taking Methadone, now the side effect has worn off, I could work all day. My wife is way happier than before as I no longer make excuse to go out", he shared.
For Nguyen Thi H. (Hai Ba Trung, Ha Noi), the appearance of her husband was like the light at the end of the tunnel, which lifted her out of drugs and prostitution.
"Once you get addicted to drugs, you can't just beat the addiction easily no matter how desperate you want to. I went for drug whenever I had money. If I didn't have money, I would do everything to have some", H. said.
H. confessed to her husband she was both a drug addict and a prostitute at their first met. "I asked him why he loved me, he said he fell for my honesty", she smiles.
The man, however, came into her life and helped H. to get off drugs instead of running away.
H. is now a member of the "Drug users and prostitutes" group where she is spreading knowledge of Methadone treatment, HIV testing, instructing members how to make identification and spawning them job opportunities. Having experienced it all, H. deeply understands how outsiders' pushing drug addicts and prostitutes away would make them feel too intimidated to ask for support.
"10 years ago, drug addicts' hotspots were everywhere and easily approachable. It's a different picture today. Drug users tend to hide, their hotspots no longer exist but social stigma stays the same", H. was quoted as saying. "The more you show discrimination, the more they hide. If they keep curling up like this, how could we help them out?".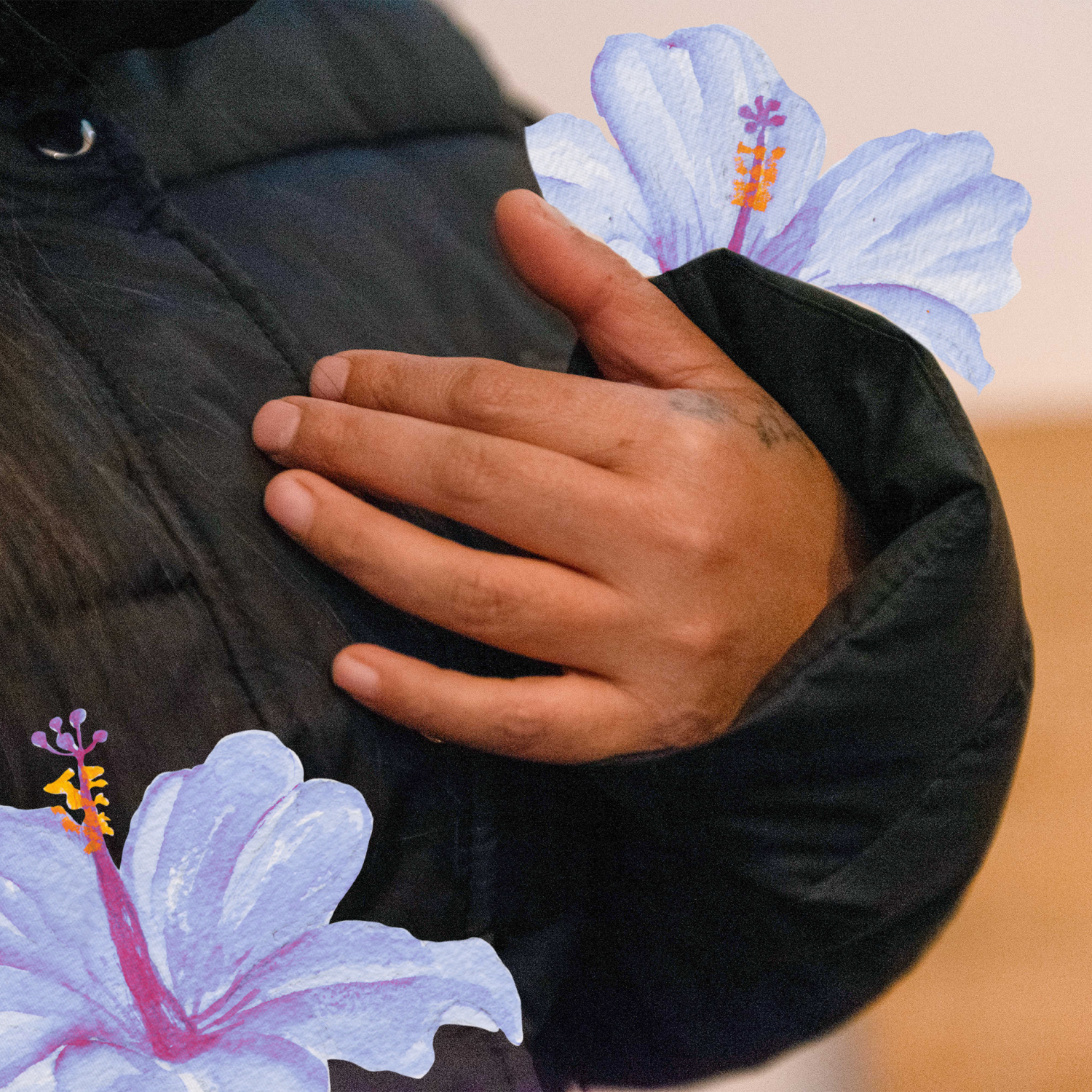 Nguyen Thanh Hu., 40, (Hoan Kiem, Ha Noi) first used heroin at the age of 19 and got so addicted to the opioid that her hand veins all blackened, she had to turn to leg veins for injection. She has been snorting methamphetamine (meth) in the last 5 years.
Hu. is raising a 4-year-old son on her own. Her ex-boyfriend, the father of the child, has been kept behind bar for years. To earn a livelihood, she runs a noodle stall near home and hires out kids' electric cars in Hoan Kiem Lake Walking Street in the evening. "It looks financially stable but I could barely scrape by", she said.
I used to splurge hundreds of dollars on useless things,which made me feel very sorry
for my son and family.
Being a mother, Hu. knew that she must be responsible and set a good example for her son, yet she couldn't no matter how determined she was. After only a few days, "I felt sluggish, tired, bored, my bones and joints were all weary. Without thinking, I rushed out for drug", she said.
Months ago, Hu. contacted H., a member of the Drug Users and Prostitues Support group, to seek for drug rehabilitation help as "she was not confident to overcome the addiction herself. Just like she was 20 years ago, Huong is still vulnerable to drug-using invitation".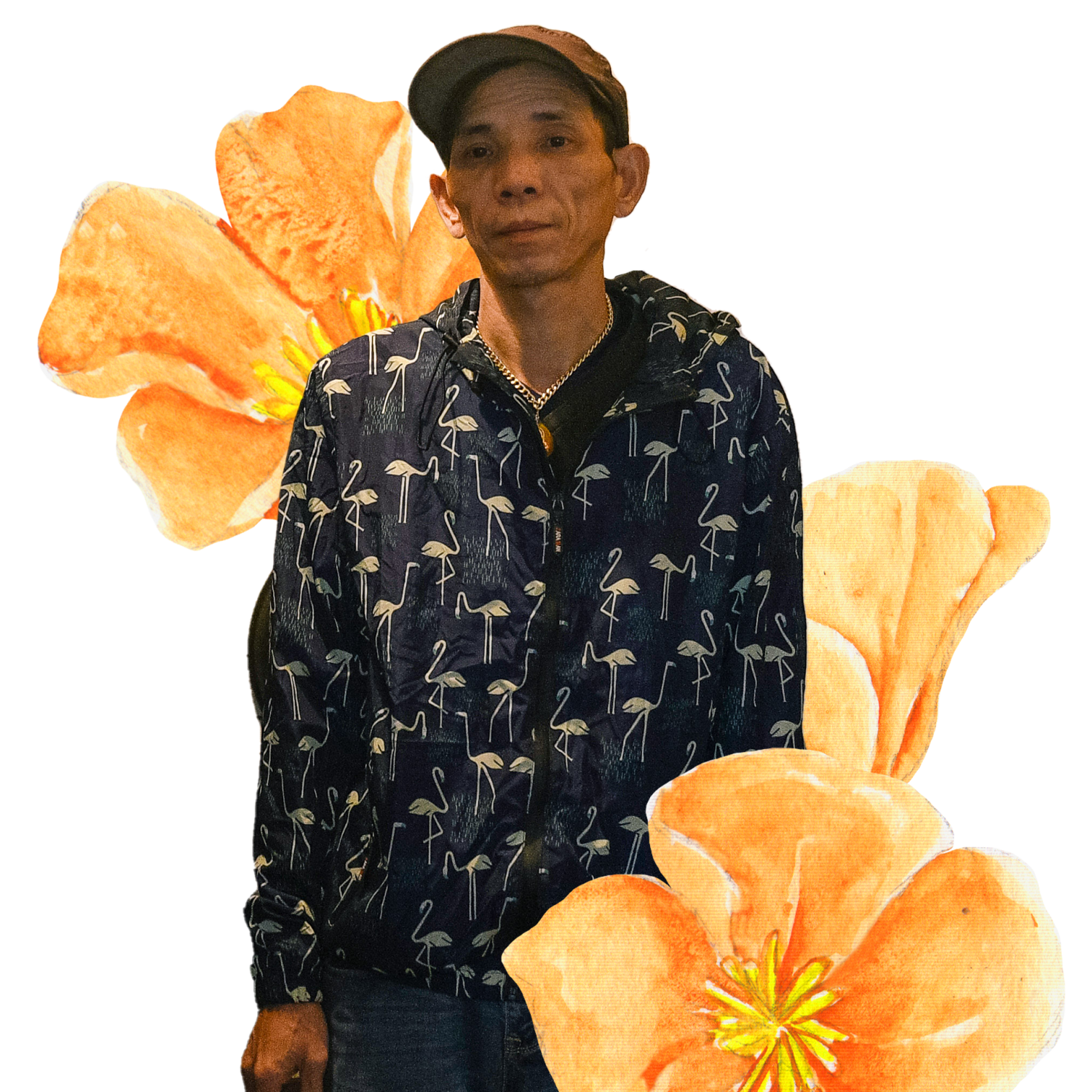 Last year's gastrointestinal bleeding had Hoang Hai N., 49, (Long Bien, Ha Noi) undergo exchange transfusion.
"The drug-addictive blood in his body has run out. He now can beat the addiction", his mother said in a cheerful voice.
Looking back, apart from the high feeling I got after injecting drug, I've lost everything.
He now can beat the addiction", his mother said in a cheerful voice. N. has more time to meditate on his life during the recovering time. The more he thinks, the more he finds how time has flown. It's been 20 years since he had his first sniff of heroin. "Looking back, apart from the high feeling I got after injecting drug, I've lost everything", N. contemplated. His wife couldn't stand his drug addiction, filed for divorce after 8 years of marriage life. At that time, N. was serving his sentence for being caught buying drug red-handed.
N. has two boys who are all grown-up now. However, he couldn't spend much time with his children during their young adulthood. He keeps reminding his sons to take his life as a lesson and live their life ahead a worthwhile one. "I'm glad to see them all grown up and get married. It hurts me that I had set a bad example as a father though", N. said.
N. is having almost nothing at the moment. All have gone. From personal papers, money, to family and trust. "I've lived through the ups and downs. There are times I'm still happy for my limbs could still work, my family is still around even though my wife has left. It's just that I normally just take those things for granted", he said.
His son is currently preparing for his marriage. N. said he wanted to become a kind person, live a decent life and stay off drug forever to attend his son's marriage in the most confident way.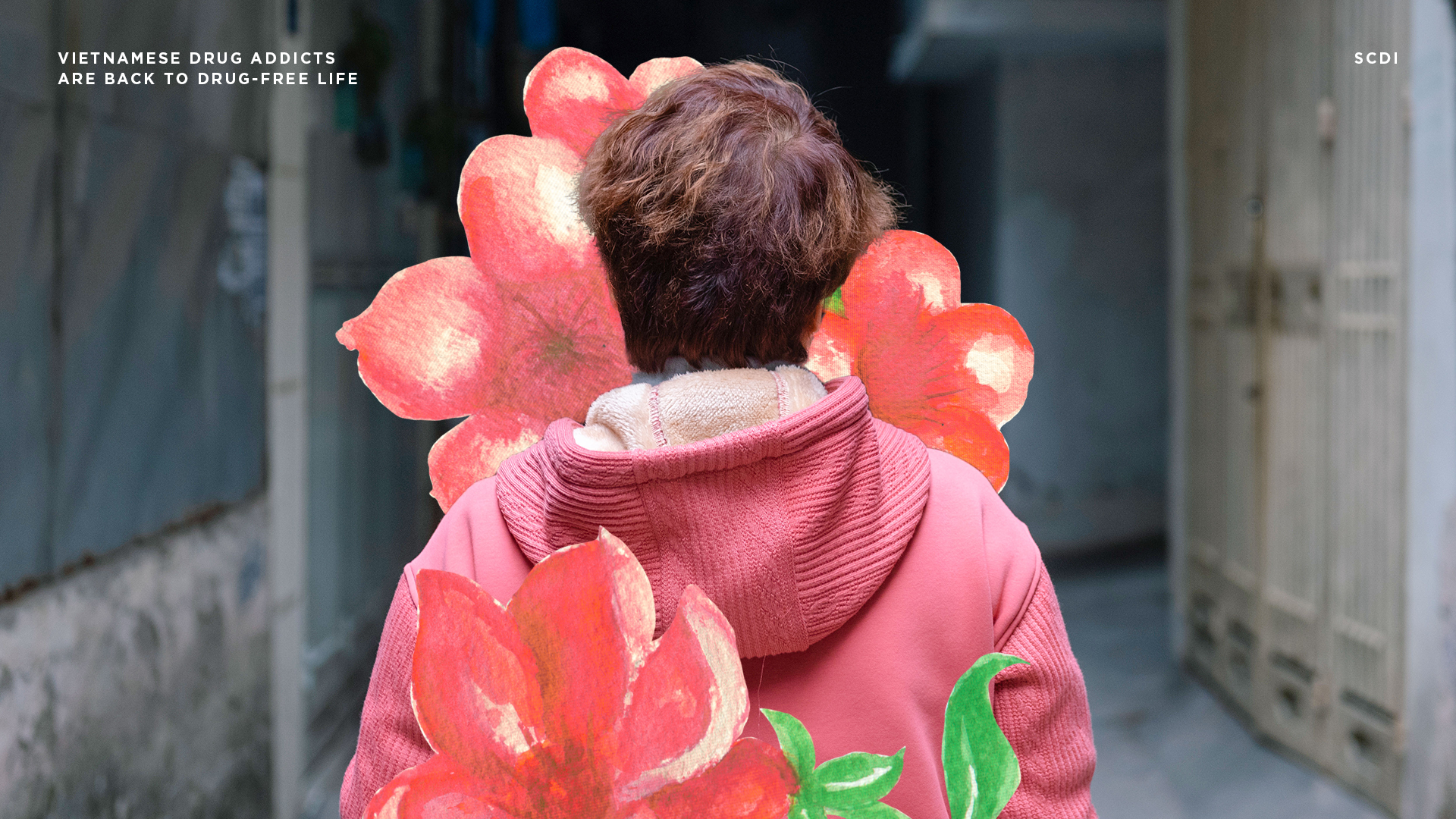 For Pham Thi M., 44, (Hai Ba Trung, Ha Noi) just the word "drug addict" itself makes her different from others. Social stigma towards females is severer than males. "The 17-year-old me got the first sniff of heroin with a group of youngsters. I didn't feel a thing but got high for almost 3 days. But you know, I kept nodding my head to look more cool, even though I was overtaken by the tiredness", M. said. "However, I gradually felt happy and liked that feeling, because if it did not excite me, I would have stopped using it".
M. couldn't recall exactly how many times she had violated to have money for drug. Almost all employees working at her family's confectionery factory lost their bicycles to M. after "lending her the vehicle". M.'s mother only discovered her daughter's addiction after one year. She repeatedly talked M. into quitting drugs, saying "you had the gut to use, you must have the gut to quit. I want you to be happy". The promises to cease using drug for good M. has been making to herself and her mother multiple times, she knew she could never fulfill.
I still have a home to come back, a family to lean on.
I can't lose them.
M. only seriously thought of getting off drug when she left the forced detoxification center in 2016. Back then, M. visited a terminated HIV patient whose life was dependent on others' help. "If I stay off drug, my family might care about me", M. recalled what her friend said.
The friend's determination to quit drug hit M. hard and changed her perspective in life.
"I still have a home to come back, a family to lean on. I can't lose them". Such encounters with former drug addicts gave M. more determination to stay off drug forever.
She co-founded the drug use network in Vietnam and and is now Chief Executive of the organization. "I founded it so that drug addicts and prostitutes alike in Hanoi have a community where they could share and seek help", she said.
Luu Xuan T., 50, (Nam Tu Liem, Ha Noi) was one of the first youngsters in his village to get addicted to drug.
His two younger brothers were also the "slaves" of drug. Back in 1996 when media channels were limited, T. didn't know what "drug addiction" was. Seeing his brothers sniffing some white powder at the house's corner, he joined out of curiosity. "At first, I used the drug once or twice a month, then once every three days. Gradually, I would feel my whole body sluggish, uncomfortable and nauseous if one day passed without any sniff or injection. Honestly, I didn't think I was addicted to drug at that time. It was very vague", he said.
T. calls himself the "family-destroying hero". To have money for drug, he would rummage his house for valuable things to sell and even stole his parents' money. After two times trying to quit drug at detoxification center (which lasted four years), T. still went back to his old "drug addiction path".
"I was devastated to learn I was HIV positive in 2009. It's not just the overwhelming fear of death, it's the worry for the two children my pregnant wife was carrying", T. recalled. At that time, his two brothers were both dead, one for drug overdose, one committed suicide after HIV diagnosis. His addicted friends had passed away years before. T. had a more fortunate fate. A local officer recommended him to take the Methadone treatment. After 14 years living with drug, T. decided to follow the advice, even though he's not sure of its effectiveness but still went for it as the last resort. "At first, I and my family didn't think I could go this far. I'm so grateful that my family members are all safe and sound", he said.

Nguyen Xuan D., 40, (Long Bien, Ha Noi) used to be a drug addict.
Half of his life clings to the vicious circle which he calls dead-end: smoking, injecting, doing everything to have money to buy drugs, then smoking and injecting. In people's eyes, D. was "an obedient, gentle, hard-working and well-mannered young man. His life, however, turned upside down because of drugs".
"I was led to go astray by my friends. I first smoke heroin out of curiosity, never knowing it could be that addictive and I couldn't stop smoking. I couldn't think of anything but the drugs whenever the craving hits me and even sold furniture in the house to buy drugs if my parents didn't give me money. I only regained consciousness when I got high. At that moment, I felt so sorry for my family", D. said.
2018, returning from the second forced drug rehabilitation, D. joined the "Former Drug Addicts" club under the recommendation of local authorities. There, for the first time, he knew of Methadone medications – a drug abuse treatment which he has been benefiting from today.
D. has been shipping goods around the city with his brother-in-law in the past two years. The rest of the time, his life involves getting from the neighborhood and medical centers. He couldn't tell when was his last time getting out of Hanoi. Speaking of the future, D. said he hoped to find a full-time job and stop living off his parents and sister.
Those are the most realistic footage of the lives of people who were lost in "ecstasy". From the first day of using drug until back to drug-free life is a long journey, with twists and turns, suffering and doubts, but also strong will and determination to stand up at where they fell.
Addiction is a chronic disease and "Treatment is recovery". The "Scientific and effective treatment services – Appropriate policy environment – A tolerant and understanding society" will be three pillars to achieving sustainable prevention but not without humanity. For turning their life over a new leaf, start a confident, healthy and happy life.